Letter from the president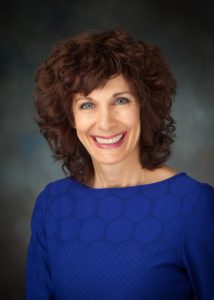 Dear Fellow Oklahoma Educators,
Hello!  As president of Learning Forward Oklahoma, I extend a warm greeting to educators across this state where individuals, families, schools, districts and communities are dedicated to providing a quality educational experience for all students. Despite the unique learning situation placed before us in 2020-2021, we bravely press onward with our goal of providing awareness, guidance and resources on high-quality professional learning as defined in the Every Student Succeeds Act (ESSA).
Learning Forward Oklahoma is staying informed on the current revision process of the Standards for Professional Learning that are scheduled to be released in early 2022. For more information, visit the Learning Forward Standards Revision webpage.
In February 2021, Learning Forward Oklahoma teamed up with district professional learning and technology leaders from Oklahoma, Norman and Tulsa Public Schools to present a virtual workshop on lessons learned about teaching during the pandemic. We explored topics of building relationships, student engagement, and equity and inclusion. You may access this comprehensive document to find district presentations and other resources shared.
If your district is interested in learning about professional learning standards or any of the professional learning opportunities we can facilitate, please reach out by emailing learningforwardok@gmail.com.
Advocacy:
Our partnership with Learning Forward continues to focus on advocacy for education funding. We are hopeful that the significant American Rescue Plan funding recently designated to schools will support educators in addressing student learning and professional learning of the highest quality and impact. For more information, please visit https://learningforward.org/advocacy/.
Looking Forward:
Learning Forward Oklahoma stands committed to sharing standards and practices of professional learning, and supporting educators at every career stage. Let us know how we can join you in this journey.
Sincerely,
Susan Pinson, President Learning Forward Oklahoma
Our Vision
Excellent teaching and learning every day.
Our Mission
Learning Forward builds the capacity of its members, clients, partners, and staff to establish and sustain effective professional learning.