Become a member of Learning Forward Oklahoma
Join hundreds of your colleagues in professional learning!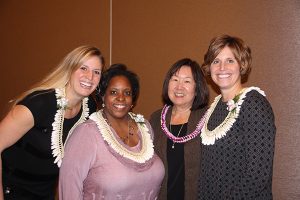 Why join?
Learning Forward is the only professional association devoted exclusively to supporting those who work in educator professional development. Members stay up to date on the latest knowledge and trends with our cutting edge publications, exclusive learning opportunities and discounts, and expanded learning networks.
Join Learning Forward Oklahoma today
Click below button to join the Learning Forward Oklahoma Affiliate today.
Join the Affiliate
Have questions? Get in touch
Member Benefits Include
Conferences, Seminars, Institutes – Participating in professional learning events with recognized leaders in professional learning and education change at a reduced registration fee.
Networking – Becoming a part of a "Professional Learning Network" that shares expertise, resources, and builds support for educators who take a leadership role in supporting professional learning.
Research – Accessing up to date research on topics of interest to professional learning leaders including articles from Learning Forward.
Resources – Accessing resources in the form of models of professional learning, processes for facilitation and supporting change, and professional literature along with information about the "Standards for Professional Learning" published by Learning Forward.
Click join now for an individual membership.  Email learningforwardok@gmail.com for information on organization, site, or district memberships.
See how joining our parent organization, Learning Forward, can expand your learning networks, grow your knowledge base, and save you money.